Aim of the research at the IHT...
is the optimization of existing and the research of novel device concepts for state-of-the-art logic, memory and power electronic applications based on the latest quantum electronic findings.
Silicon-based crystal growth using molecular beam epitaxy (MBE) of the Group IV heteroepitaxy competence field is the backbone of device research.
Directly to the competence fields
Contact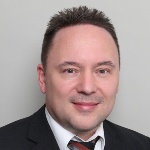 Michael Oehme
Dr.
Academic Senior Counsellor
Vice Director